Imperial
Item #: 10-41

Ratings Snapshot
Would recommend this product.
---
Product Details
Low Wind Imperial
Based on lower output PAFs often found in vintage 335s, this pickup boasts a brighter overall tone compared with the standard Lollar Imperial®. This results in exceptional definition for any chord voicing and overall great presence for cutting through the mix. You'll also find the bottom strings hold together noticeably longer without distorting than most humbuckers. The low wind is ideal for the occasional Les Paul that sounds darker in the neck position, or for guitars with darker tones in general. This pickup is also a good match for amps that are heavy in the mid-range, or if you're seeking a clear and tight bass tone. Made with Alnico 2 magnets in the neck and Alnico 5 magnets in the bridge that are degaussed to specific levels unique to the neck and bridge positions. Covers are nickel silver. Sold as singles or as sets, and comes in a wide range of cover options. Single conductor braided shield lead wire and 4 conductor lead wire is available.
DC: Neck 7.0K, Bridge 7.9K
Imperial Humbucker
The Imperial® Humbucker captures the airy top end, balanced mid-range, tight lows, and complex overtones of the classic original PAF pickups. We then improved on the design to give you a more balanced frequency response. Its medium output is in the vintage range with a hotter wound bridge pickup compared with a typical vintage set. Our unbalanced coils produce a tight bottom end that complements the pickup's fullness and causes overtones to build after each note is played. Overall, it has a fuller bridge tone and a cleaner and brighter middle position. The neck is hot enough to play on the edge of amp distortion, or you can adjust your picking pressure to achieve a cleaner or dirtier sound as desired. Made with Alnico 2 magnets in the neck and Alnico 5 magnets in the bridge that are degaussed to specific levels unique to the neck and bridge positions. Covers are nickel silver. Sold as singles or as sets, and comes in a wide range of cover options. Single conductor braided shield lead wire and 4 conductor lead wire is available.
DC: Neck 7.6K, Bridge 8.4K
High Wind Imperial
Our high wind humbucker is similar in overall tone to the standard Imperial® but with a higher output that retains much of the airiness and balanced tone of the originals. It also pushes your amp into distortion harder and faster while still keeping a smooth tone. You also get a creamy treble tone and fat bottom end with softer attack and ample sustain. This pickup delivers the highest output we offer (while still considered "vintage output") and works particularly well for playing distorted more often than clean. It's also great for overly bright guitars lacking in fullness and sustain, or for light and thin body guitars such as an SG. Made with Alnico 2 magnets. Covers are nickel silver. Sold as singles or as sets, and comes in a wide range of cover options. Single conductor braided shield lead wire and 4 conductor lead wire is available.
DC: Neck 8.4K, Bridge 9.4K
Lollar Imperial Pickups

Soundfiles above played by Greg Timmons with a Fender Brown Vibrolux and a Gibson 335.

All Low Wind Imperial soundfiles with clean and dirty tone were played by Greg Timmons using a LP Copy and a brown Fender Vibrolux amp.

Clean soundfiles played by Greg Timmons with a Fender Super Reverb and an LP copy.
Dirty soundfiles played by Greg Timmons with a 65Amps London and a LP copy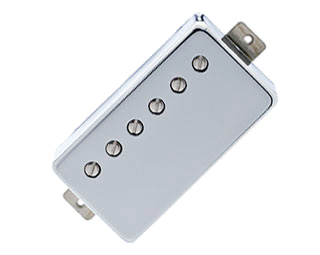 Chrome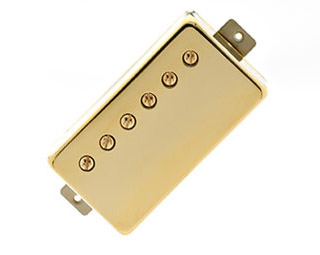 Gold
Nickel
Aged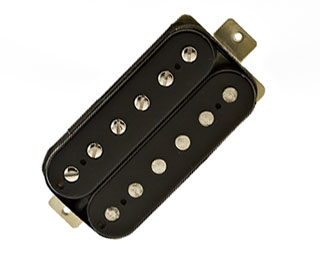 Double Black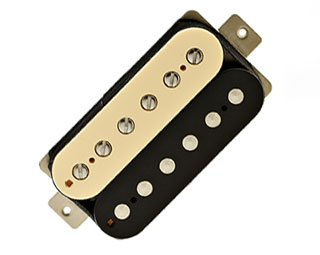 Uncovered Zebra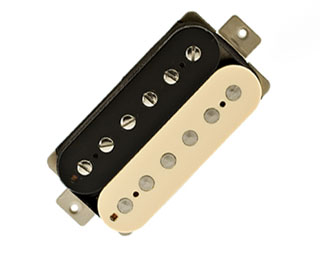 Reversed Zebra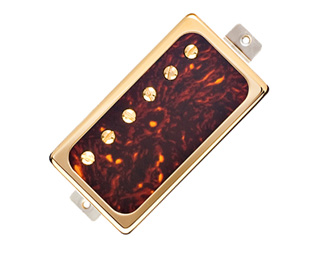 Tortoise (shown in gold, also avail. in chrome)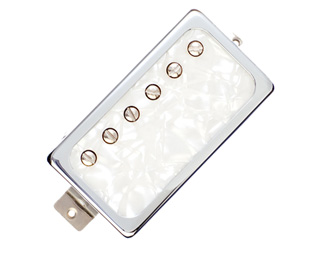 Pearl (shown in chrome, also avail. in gold)
What They Are Saying
Ratings Snapshot
Would recommend this product.
Would recommend this product.
Beyond My (High) Expectations
eg64
Location: Stutgart, Germany
Date: January 20, 2019
I 've been reading about lollar pickups in guitar magazines, oddly enough mostly reviews of high end guitars rather than tests of the actual pickups. It all came down to how clear and musical they were, attributing things to them that I felt very often ruled each other out so that kind of stuck in my head. I did some internet research and decided not to buy something cheaper and/or more popularly known and approved but something a bit more "exotic", 30% reason, 70% because I like taking risks at times ( the net and especially youtube being what they are...) I had this sg faded as my "rock" guitar for one band, and an old japanese strat for the blues/soul-band I gig with and wanted the sg to be more transparent so I could play clean(ish) funk and soul rhythms with the volume down and, of course, crunchy chords or bluesy leads on full without sacrificing the rock'n'roll qualities it has. I have to say that, before swapping pickups, I changed the factory bridge and tailpiece for bell-brass and aluminum parts and was quite happy with the result. But I wanted to go all the way and reckoned that even though the upgrades cost me more than the guitar, the result would be a guitar that i'd have to pay alot more for, had I bought it from some manufacturer. Once I had the Imperials installed, the guitar was not merely made better, for me it's now the versatile instrument a really good sg can be. I liked the faded because it sounded great unplugged and now I can hear all these qualities amplified. Frequencies don't seem to fight each other but sit well in their place so chords are not just like one block but more of an orchestra where you can hear what all frequency ranges add to the full sound. The guitar had good and even sustain before but to me it sounded a bit sterile. That is no more. There's sweet overtones in abundance but the actual note always rules. I can color the notes easily in all kinds of ways. The guitar now shows it's harp-like character when played delicately and bites almost single-coilish when you provoke it. In my bands the guitar is more prominent without being louder and still seems to leave more space for, well, everybody else actually. This pickup almost works like a good mastering studio. When you look at these pickups, you see how much care has been taken in making them. Just look at the solder joints or the quality of the cables whith extra paper insulated wires. To me, this indicates how much attention to detail went into the sound. I 've heard Jason Lollar on the doug&pat show and how the pickups are measured to specs before they go out and how much research had to be done. That's what you hear. It's good to see these products available over here. I somehow feel my strat is waiting for something....
Lollar Imperial Low Winds
Jonny G.
Location: Florida
Date: December 12, 2018
1) I don't usually write reviews 2) I was already satisfied with my Les Paul tone before I swapped them out 3) I am completely blown away by these pickups! I popped a pair of Lollar Imperial Low Wind pickups in and was just floored by how much more clarity and presence these pickups had. I put them in a 2006 Les Paul Gibson Standard that previously had Burstbucker Pros in it. All I can say is that the hype is real. My buddy, who is a tone guru, listened to it and also agreed, these pickups just got it! I was skeptical on the low winds, vs regulars. From the sound clips I felt you lose a bit of the low mids vs the regulars, but thats what the vintage Les Paul tone was all about; no hum, but voiced more like a single coil, bright and snappy. You hear more of the guitars natural tone, rather than the pick ups interpretation of it. So point blank, spend the money and get these or any Lollar pickups you may need... they are worth the investment and the difference is palpable.
Superlative
Claudio
Location: London
Date: August 24, 2018
I lost my money and time with others pick ups.. I installed theme in my guitar and i really have no words to describe. Just, they are far from my personal imagination, they are really the best.
Lollar low winds
Eduardo
Location: CA
Date: October 15, 2017
I love these pickups! I put them in my Gibson es-335 over a year ago and I am very happy with the tone I have gotten out of them. They are bright, woody and articulate. I would recommend them to anyone with an es 335 looking for that vintage paf tone!
Imperial High WInd
george
Location: Montreal, canada
Date: August 5, 2017
Guitar is Les Paul Custom '94. Bridge position
Basically what the other reviews are saying...
KNJ
Location: South Fremantle, Australia
Date: May 20, 2017
I've had my regular wind set for 9 years, so the honeymoon trial period is well and truly over (I think...). They've gone in and out of various guitars, hollow and solid body, 6-strings and a 12-string, and they have sounded balanced in all of them. The characteristics I like most about these pickups are they're clearer and airier, but they have a great midrange character when driven. They're also quite dynamic. Some other humbuckers seem to compress too much for my liking. These bounce back when I dig in. But perhaps the most valuable quality I feel these have over any other humbucker set I've tried would be the "both pickups on" in-between setting. Other sets are usually a little neck-heavy, and I'm tinkering for hours and days (weeks... months....) convincing myself I've got there... The middle setting on these are clearly the most pronounced and funkiest I've heard. Solid
absalute bliss
pigman
Location: Minnesota
Date: Apr30l 14, 2017
i came across these pickups installed in 335 without knowing that they were in it,...WOW.....i,m sold and am going to get all my other guitars set up with them, very musically very balanced, smooth and tasty like harmonic chocolate milk
Imperial bridge standard wind
Bill Johnson
Location: Victoria BC
Date: Apr0l 12, 2017
This is my second set of imperials, the first installed in a lightweight lespaul standard, they were clearer and more dynamic than the stock pickups. I had used several high end PAF type pickups, but I found the Lollar Imperial set the most responsive and articulate to my style of playing. I normally prefer a single coil pickup most of the time, but these Lollar humbuckers have the brightness and touch sensitivity that I have sought to give the blues country and jazz sounds I imagine. I have never played an original PAF so besides just playing the instrument, I'm basing my impression on recordings and videos of myself playing the guitar. I am now ordering a low wind neck for my ES-335. For what it costs a Canadian to purchase one of these, you had better believe I'm convinced.
Imperial Underwound Neck Pickup for my PRS S2 Semihollow
Malamore
Location: MN
Date: February 8, 2017
I love my PRS S2 Semihollow Singlecut but the neck pickup wasn't cutting it. Too thin and plain sounding. I swapped it out for an Imperial Underwound pickup (4 conductor for coil splitting) and the guitar is perfect. The pickup can handle rock to jazz. It's super versatile.