Selecting the Correct Lollar P-90 Dogear Pickups: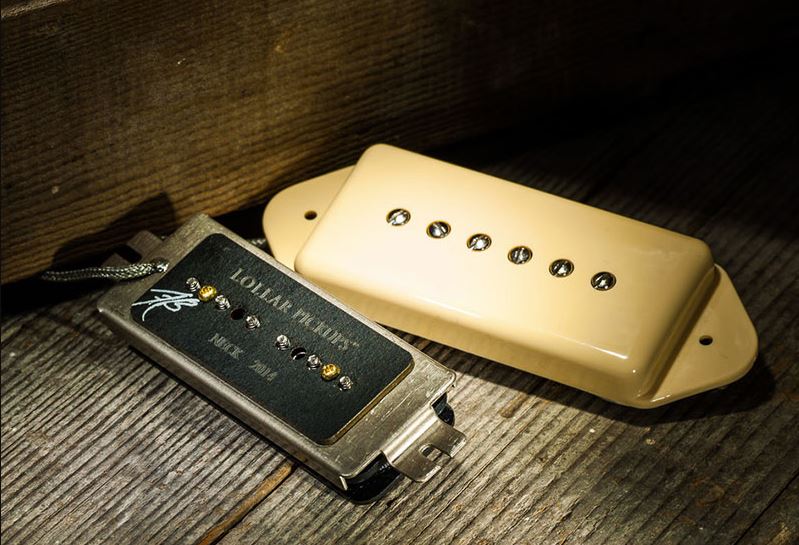 The P90 Dogear is one of the most problematic pickups to determine which a guitar needs. To make matters worse, they can also be more difficult to adjust, compared to other pickup types.
Some guitars have the strings higher off the body than others, if the neck joint is like a traditional archtop with a fingerboard extension, the guitar will often take a tall Dog Ear.
If the guitar has a neck joint like a Gibson ES 335, the fingerboard is at the same level as the top of the guitar so it needs a short Dogear.
I make a short version – there aren't many others offering this, if anyone. The short Dogear cover is .2" tall with pole spacing of 1 7/8", as opposed to the tall pickup cover is .452" tall with pole spacing of- 1 31/32".
Some examples in practice:
ES 5, ES 295 and early ES 175 models use tall Dogears. ES 330 uses a short neck and a tall bridge.
Older ES 125 models need a pickup that is neither short nor tall and needs to be custom made. I do not supply pickup covers for these; you have to re-use the old cover.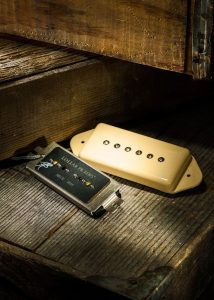 When measuring your instrument for replacement pickups, you need to measure both the string height in relation to the top of the guitar AND the original pickup covers, taking into account string spacing. Instruments with arched tops will vary from one to the next and no two are exactly the same, so there is no one-size-fits-all solution.
To help ensure optimal height in relation to the strings, we also make shims that are exactly the shape and size of our Dogear cover footprint. They are only offered in black acrylic or forbon (depending on thickness) and are available in .0325," .0625," .1," .125," and .25" thickness. You can stack the shims if they need to be thicker. Sometimes you have to make a riser block out of wood like on the old 295 bridge pickup. There is also a shim that is "oversized" for use when you are installing a Dogear style pickup into a guitar that has been routed for a humbucker sized pickup. It spans the extra width of the humbucker route, and adds an extra distance of 3/32" all the way around. It's cut out of 1/32" thick material.
All of the above sizes are available together in a single shim pack, which can be purchased directly – found 
HERE
 on our website.