Johnny Smith Style Humbucker
Item #: 10-405

Ratings Snapshot
Would recommend this product.
---
Product Details
This Lollar take on a classic pickup gives you a sweet, warm sound with stellar string definition and a sparkly clear top end. The tone lives somewhere between our Firebird® and mini humbucker, giving the Johnny Smith a pleasing acoustic quality with the heft and balance of a humbucker. Comes with the standard wrap-around neck bracket with overall pickup height of 15/32" or pickguard mount. Available in nickel or gold.
DC: Neck 6.2K
Lollar Johnny Smith Style Humbucker Pickups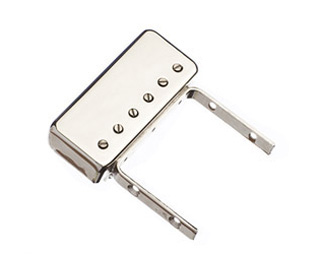 Nickel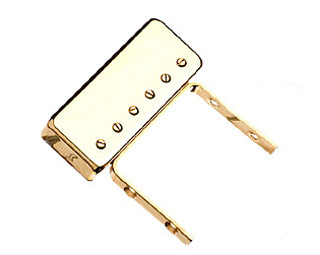 Gold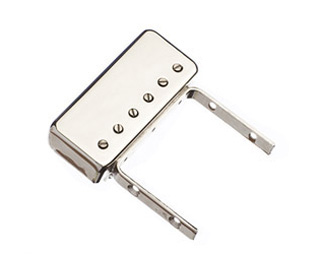 Neck Mount
Pickguard Mount
What They Are Saying
Ratings Snapshot
Would recommend this product.
Would recommend this product.
Magic pickup.
Te
Location: New Zealand
Date: June 12, 2018
The gold Johnny Smith floating Humbucker pick up was fitted to the pickguard on my Ibanez AF 105F NT. I didn't know about the availability of the neck mounted one when I ordered but it didn't matter. I'm pleased with the fit and the accessories included in the mailed package were perfect. The pick up has totally lifted the sound of my guitar. It sounds a million dollars like a top of the line axe now. Every time I pick it up and play I'm smiling. I play through a Fender Princeton 65 reissue amp. The Humbucker is amazing and does justice to every note I play, coming to my ears exactly how I want that note to sound. Every string rings beautifully.