AND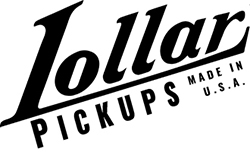 Ever wanted to build your own guitar pickups? (And since you're reading this blog, we'll assume the answer is "YES"). Well, here's your chance to learn from a master.
Our own Jason Lollar, a 1979 graduate of the Roberto-Venn School of Luthiery, returns to the school to teach a course on pickup winding May 6-7, 2017. If you're serious about learning the craft, or even a passionate amateur, this class is a must. There are only a few spaces left, so sign up now to reserve your spot. (click link for more info)
Founded in 1975 and located in Phoenix, the prestigious Roberto-Venn is the longest running guitar making school in North America with more than 2,000 graduates and a stellar reputation.
Jason's class will include lectures, demonstrations, and hands-on instruction on designing and constructing custom pickups. Over the two days, students will complete at least one single coil and one humbucker pickup, which they will keep. During the hands-on portion, students will receive one-on-one direction and insights from Jason, just one of the many benefits of a class of just 21 people.
As a bonus, students will take home a copy of Jason's book, Basic Pickup Winding. Now in its third edition, it's considered a classic for serious pickup makers and tone seekers.
Contact Robeto-Venn directly with any questions or to sign up for the class. We'll see you there.