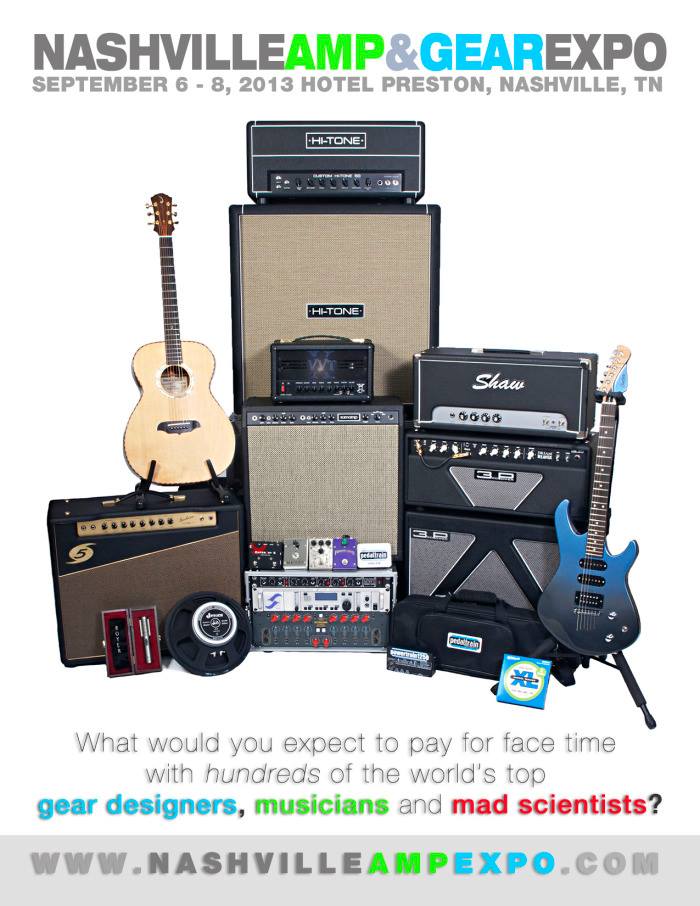 Nashville friends! Lollar Pickups has invaded your lovely town for this weekend's excellent Amp & Gear Expo at the Hotel Preston. We'll be sharing a room with the Rockett Pedals for some sweet two-for-one tonal action. Admission is free for the public, so if you're in or around the area come down and get your Lollar kicks. Check out the official website here for details.
Nashville Amp & Gear Expo Hours:
Friday, Sep. 6th 8PM -1AM
Sat. Sep. 7th Noon – 1AM
Sun. Sep. 8th Noon – Midnight
Hotel Preston
733 Briley Parkway
Nashville, Tennessee 37217
Hope to see you there!