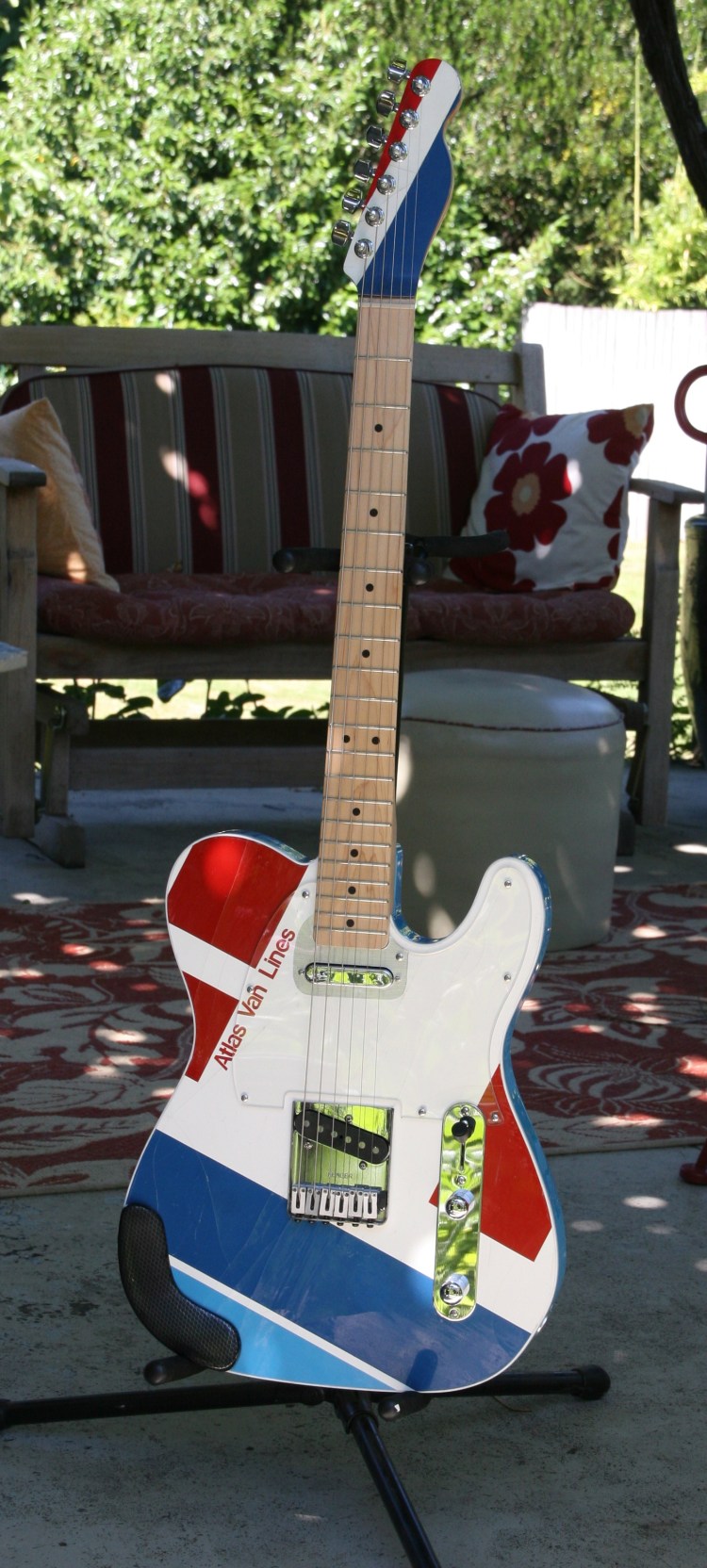 As we've demonstrated time and time again on this blog and our Facebook page, we love unique and beautiful guitars that house Lollar Pickups. From Fano to Rhoney to M-Tone, we are blown away by some best builders in the biz using Lollar to bring the tone to their incredible designs. We wanted to share luthier Marc Connelly's wild take on the Telecaster, know as the 'Blastercaster' – a guitar sold at the Hydroplane & Raceboat Museaum Gala and Auction for a cool $11,000! Let's hear from Marc himself about this one-of-a-kind instrument:
The 'Blastercaster' was built utilizing re-purposed bits and pieces removed from the historic 1977 Atlas Van Lines unlimited hydroplane currently undergoing a thorough restoration at the museum. With help from Executive Director David Williams, Atlas Crew Chief Don Mock, and fellow crewmen Gail Richardson, Randy Meuller, John Liedle, Phil Lampman and Bob Burd, I was able to salvage usable bits and pieces of the original boat during the restoration process to build this instrument. The 'Blastercaster' is is not simply an homage to a great piece of racing history. It is a first rate player's instrument, with all the great sonic capability that you would expect from the very best of the breed. The mechanical and electronic components are the best available, including a matched set of hand wound pickups donated by the best pickup builder working today – Jason Lollar of Vashon Island (who happens to be a Bill Muncey fan too). The setup, tone and playability will impress the most demanding player- just as jazz musician Bill Muncey would have wanted it.
Check out the full story here.