Lollar Pickups will be at the LA Amp Show this coming weekend, Saturday October 3rd from 10am to 6pm.
We will have a variety of guitars with our pickups installed.  This is always a good time to compare our different pickups, side-by-side.  Or compare other makers against ours.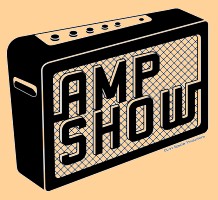 Some of our best sellers will be available for in-person testing.  Some of the single coil pickups we'll be bringing include the Lollar Vintage Blackface and Lollar Vintage Blonde strat style sets.  We'll also have several tele set-ups, including the Lollar Charlie Christian style neck for telecaster.  And of course the pickup that really started it all, the Lollar P-90.
Several versions of full-sized Lollar Imperial Humbucker pickups will be represented, along with our mini humbuckers and a few other surprises.
We will also be bringing some of our newest pickup models for display.
To learn more details about the LA Amp show, visit their web site.
We'll see you Saturday October 3rd.