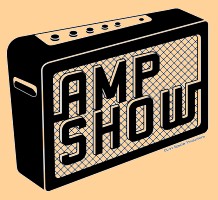 If you have plans for Saturday, May 9th you might want to change them. Come see us at the NY Amp Show instead!
Jason and a few of our staff will be at the NY Amp Show on Saturday the 9th of May.
This is a good opportunity for our east coast customers to visit in person.
We will have a variety of our best selling Lollar pickups—installed—and available for side-by-side comparison.  Always wanted to compare a Lollar Vintage Blonde set and a Lollar Vintage Blackface set?  Now's the chance!  Ever wanted to hear the clarity of the Lollar Low Wind Imperials and the balanced, rich tone of the Lollar standard Imperials—all in one sitting?  Here's the opportunity!
The show is from 10am to 6pm and admission is $20.
For more information about the show, follow this link to the amp show web site.
We hope to see you there!