P-90 DogEar Overwound (Bridge Only)
Item #: 10-302-1213-1

Ratings Snapshot
Would recommend this product.
---
Product Details
This dog ear version is wound 5% hotter than the stock bridge making it ideal for pushing an amp a bit harder. It also adds a warm, sweet top end to a brighter guitar while also giving you rich low end and strong, clear mids.
DC: Bridge 9.45K
You can also purchase a Shim Pack for Dog Ear pickups, which contains the six most commonly used shims. These can also be stacked for optimal height.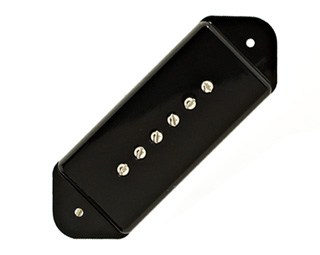 Black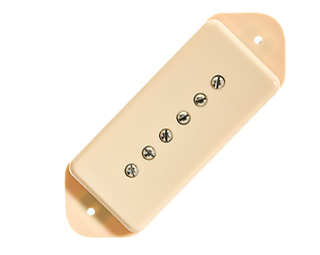 Cream
What They Are Saying
Ratings Snapshot
Would recommend this product.
Would recommend this product.
P-90 with more bite!!
Mikey
Location: North Texas
Date: April 1, 2017
I have my overwound P-90 mounted in an SG Jr Reissue and it sounds just killer!! It has all the snarl and bark that the old juniors were known for....it's made this little Gibson into an awesome rock machine!! I think the pole pieces might be a little close to the strings, but it sounds great just the same. Well see what happens as I fine tune this great little guitar!