'50s Wind P-90 DogEar
Item #: 10-302

---
Product Details
Based on pickups from Sean Costello's '53 Goldtop that he sent to Jason Lollar to copy, these dog ear P-90s are coupled with weak magnets to produce lower output, a delicate attack, and less midrange and bass. This produces a brighter overall tone with less grinding distortion. It's also slower to overdrive an amp as compared with stock P-90s. An excellent choice for players seeking an early Freddie King style tone. Includes de-gaussed Alnico 2 magnets. Available in black, cream, or white.
DC: Neck 7.1K, Middle 7.2K, Bridge 7.4K
You can also purchase a Shim Pack for Dog Ear pickups, which contains the six most commonly used shims. These can also be stacked for optimal height.
Lollar P-90 '50s Wind Dog Ear Pickups

Above soundfiles played by Greg Timmons with a Fender Brown Vibrolux and a Lollar SG.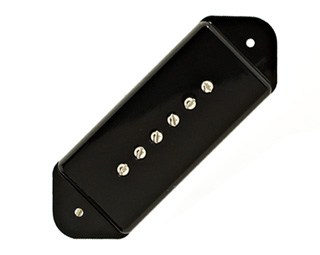 Black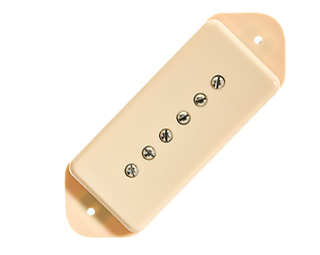 Cream
What They Are Saying
Ok... so there aren't any reviews yet, but there will be soon, we promise!
Be the first to rate this item! Write Review