Charlie Christian for Tele
Item #: 10-803

Ratings Snapshot
Would recommend this product.
---
Product Details
Like its legendary namesake, this handmade neck pickup delivers a rich, deep tone with round top end and long sustain. The output is comparable to a P-90 or Imperial humbucker. While ideal for jazz players it also works well with moderate tube amp distortion. It's made with low resistance coil wound with 38-gauge wire — just like the original Charlie Christian pickups — along with a nickel plated blade pole piece and Alnico bar magnets.
DC: Neck 3.2K
Please note: This neck pickup is made for solid bodies so may require routing and minor pickguard modifications. Installation and routing diagrams are included with your order.
Lollar Charlie Christian Pickups
Black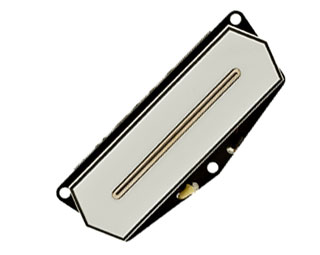 White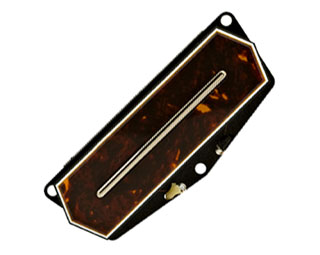 Tortoise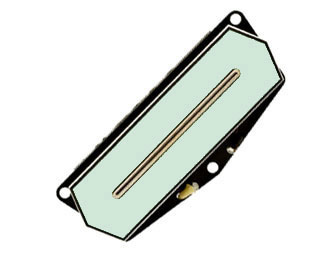 Mint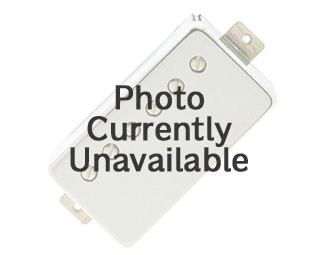 Pearl
What They Are Saying
Ratings Snapshot
Would recommend this product.
Would recommend this product.
Amazing unit!
J. Vega
Location: Los Angeles, CA
Date: February 22, 2017
This pickup can do just about anything, but its most powerful trait is to make a Tele sound like a "jazz box", although it's also versatile and capable of producing a wide variety of sounds. A highly-recommended modification for any Tele.
You will not regret this pickup!!!
Billie
Location: Durham, NC
Date: February 8, 2017
If you've ever heard Charlie Christian and studied his music in any way, you know the perfect way to become anywhere near to being able to replicate his tone - you're going to need this sweet pickup. I installed this in the neck position and everyone who has picked up my custom swamp-ash tele has been amazed. It's clear, beautiful, with a slight magical reverb quality. Tone is perfect for clean jazz leads and for "chunking" chords you can add a little tone treble/sparkle and really make the instrument sing without sacrificing a thick bottom end. Have I said it's magic? Put that pickup through your Fender Twin, blast the tubes, and you'll be surprised as how it handles natural tube distortion. I can't say enough wonderful things about this pickup. Treat yourself to it and you won't regret it.
Simply Amazing
Joshua
Location: NY
Date: February 8, 2017
The Lollar Charlie Christian pickup is perfect for those looking for a dynamic pickup that offers an extremely pure tone. The bass is tight but at the same time highly responsive, while the mid-range and high-end expression can grown or sing as you please. Sometimes the pickup provides a completely transparent sound, as if your fingers were reaching directly into your tube amp. High recommended...