Selecting the Correct Lollar P-90 Dogear Pickups: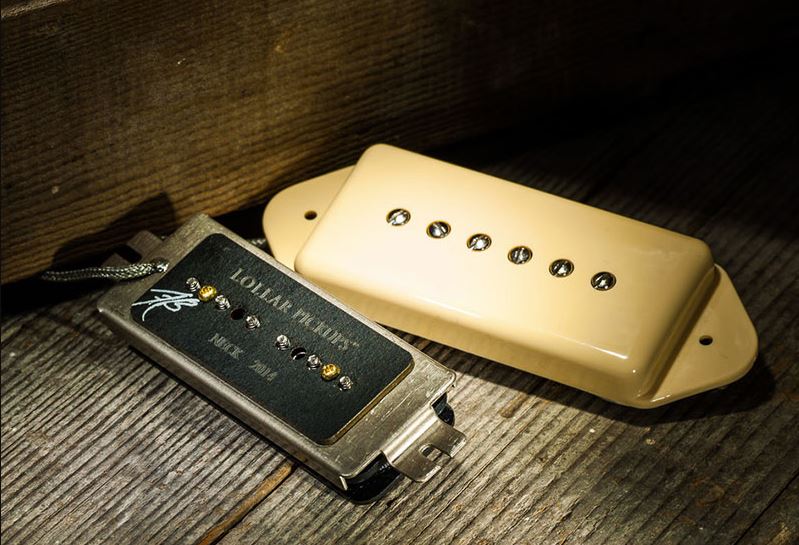 The P90 Dogear is one of the most problematic pickups to determine which a guitar needs. To make matters worse, they can also be more difficult to adjust, compared to other pickup types.
Some guitars have the strings higher off the body than others, if the neck joint is like a traditional archtop with a fingerboard extension, the guitar will often take a tall Dog Ear.
If the guitar has a neck joint like a Gibson ES 335, the fingerboard is at the same level as the top of the guitar so it needs a short Dogear.
I make a short version – there aren't many others offering this, if anyone. The short Dogear cover is .2" tall with pole spacing of 1 7/8", as opposed to the tall pickup cover is .452" tall with pole spacing of- 1 31/32".