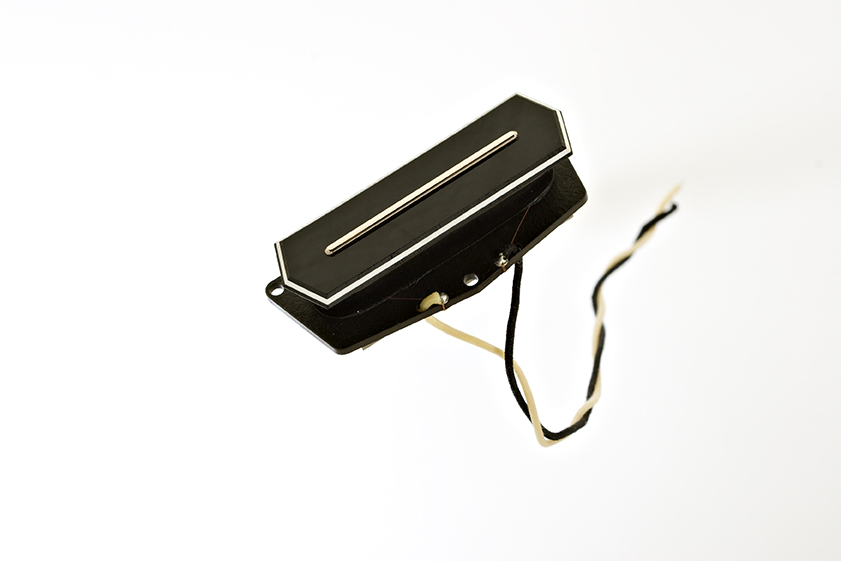 Discerning tone connoisseurs have known about our Charlie Christian pickups for a while now – Tim Lerch's tasty chops have seen to that:
But one question we do get quite a bit – What is the major difference between the two mounting options we provide for the Tele neck version of a Charlie? Body mount or pickguard mount? Which do I need? (that's actually three questions, but who's counting?)
First, the biggest difference is how they attach to your guitar. The CC for Tele body mount attaches directly to the body, with no visibly pickup screws on the pickguard. Some say attaching pickups to the body gives the tone a bit more of that "woody" resonance. Pickguard mount is exactly that – the CC is mounted to your pickgaurd and the three mounting screws are visible on the pickguard. We don't find much of a tone difference between the two methods – in general, height adjustments are easier to make on the pickguard mount version. Plus, the pickgaurd mount is a lot easier to install correctly. Getting the body mount version straight and even to line up with the hole in the pickguard takes some skill and effort to accomplish.
Physically, the two pickups are almost identical. The body mount features larger, untapped holes that allow the mounting screws to pass through them into the body. The pickguard mount features smaller, tapped holes designed to allow the pickup to hang from the pickguard via 3 adjustment screws.
Last but not least, because of the variation in mounting styles, there is a subtle difference in the size of the rout for the body of your guitar.  Below are the routing diagrams of the body mount and the pickguard mount:
CC FOR TELE Routing Body mount template
CC TELE PICKGAURD MOUNT VERSION 2013
One more thing… here's a video of Jason installing a body mount version:
https://www.lollarguitars.com/mm5/merchant.mvc?Screen=charlie-christian-pickup-installation
If you have any other questions, please contact us at info@lollarguitars.com. Happy tone hunting!